World of Sycophants ♫
Music, lyrics and vocals by Richard Hacke Nilsson 2009-2010.
Listen here: World of Sycophants v0.1.mp3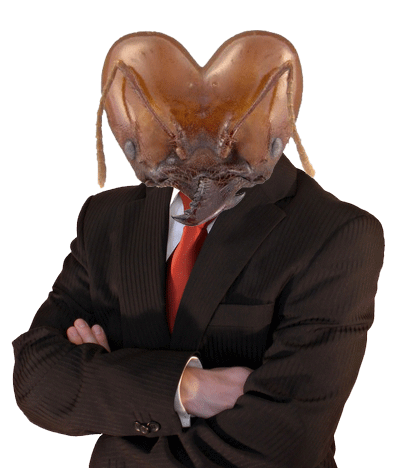 Join the Facebook group Sycophants, No Thanks!

Watch the xtranormal animated poetry video version of this song!
.
CHORUS
Working in a world of Sycophants
don't want to be like them
I'd rather crap my pants
The corporate world of Sycophants
it's a sick fucking dick world of
piss-ants in a dark suit dance
(Woooh, the syco-fucking-phants)
(You piss-ants in a dark suite dance)
.
VERSE#1
You know what you are
you know what you do
just to climb far
you are screwing your crew
you're a backstabbing bitch
you rat and snitch
you're selling your soul
to be wealthy and rich
a game with no shame
with others to blame
if they are in pain
for you it's a gain
you're sick and you're vain
you're fucking insane
you'll do anything
to make hall of the fame
.
VERSE#2
Climbing the ladder
you wriggling adder
it doesn't matter
you're making them sadder
cause bricks in the wall
is what they are all
so make them crawl
and make them fall
the less you care
'bout others' despair
the sooner you're there
don't care what is fair
you wanna move up
no reason to stop
it's kill or get killed
on the way to the top
.
VERSE#3
You cannot be trusted
you cannot be busted
you're part of the team
and part of the scheme
of leaders and lies
and obsequios guys
who can do what they want
and decriminalize
any behaviour
into their own favour
or be a depraver,
a traitor, a slaver
you think you are greater
when being a hater
of peasants and serfs
you sick fucking jerks
.
VERSE#4
You wanna be
accountable
but never be
responsible
so you got the power,
the credits and fame
they do the work
and they take the blame
you're kissing ass
and kicking down
you got no class
and your nose is brown
it's politics
and servile thieves
it's dark suit dicks
and hence I leave
.